Hello, hello!
This is a great deal if you have a Kohl's card, and I just wanted to pass it along!
Kohl's has this 30 ounce stainless steel water bottle with straw on clearance for $7.99 (Reg. $19.99). Granted, it is Star Wars…. 😉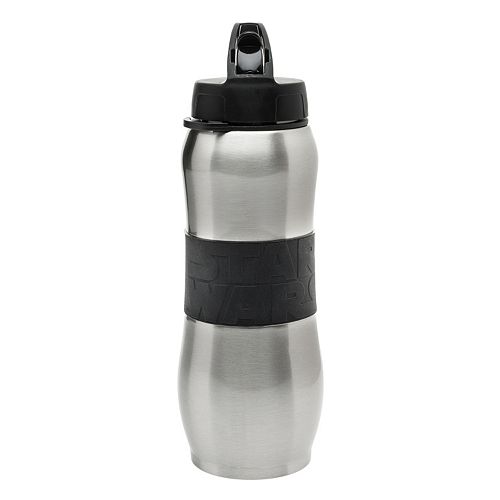 If you have a Kohl's card, you can use the code SPLURGE30 at checkout to save an additional 30%. Plus you can use the code SHIP4AUG to score free shipping on any order.
This brings the total down to $5.59, which is an awesome price for a stainless steel water bottle! (I'm a fan of these and glass because you don't get that plastic taste in your water.)
Also, if you click through the Kohl's link in iConsumer, you can earn 3.2% cash back. If you are new to iConsumer, here's my referral. When you shop through iConsumer, you earn both cash back and shares in the company, which is pretty interesting indeed. 🙂 Angie Gross Coaching passed on that little tidbit of info to me.